English Heritage sites near Westhoughton Parish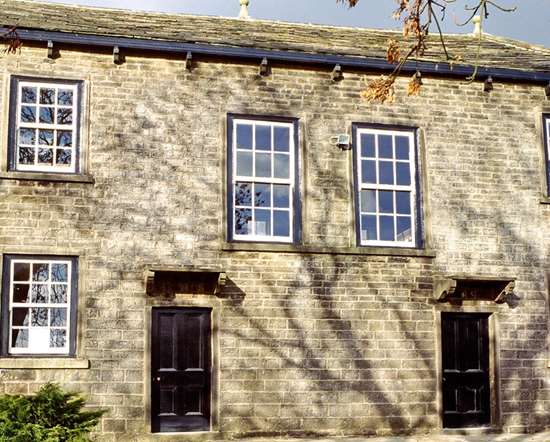 GOODSHAW CHAPEL
17 miles from Westhoughton Parish
English Heritage's only Nonconformist place of worship, this atmospheric Baptist chapel displays a complete set of box-pews, galleries and pulpit dating from c. 1742 to 1809.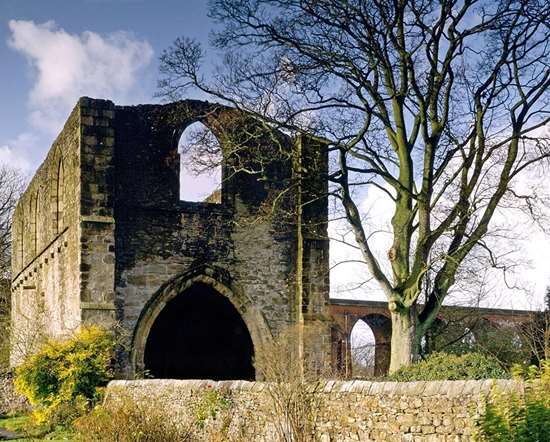 WHALLEY ABBEY GATEHOUSE
20 miles from Westhoughton Parish
The 14th century gatehouse of the nearby Cistercian abbey, which was the second wealthiest monastery in Lancashire. The first floor of the gatehouse was probably a chapel.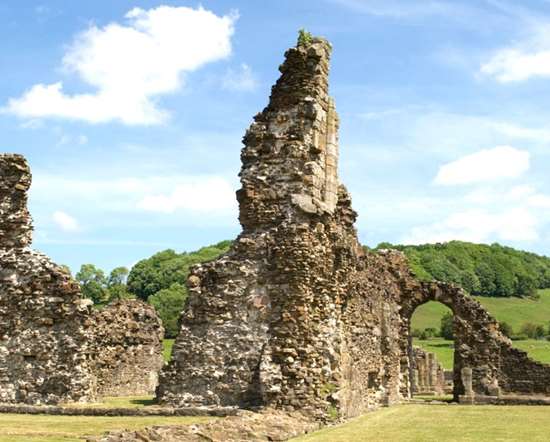 SAWLEY ABBEY
27 miles from Westhoughton Parish
The remains of a Cistercian abbey founded in 1148, set on the banks of the Ribble against a backdrop of dramatic hills.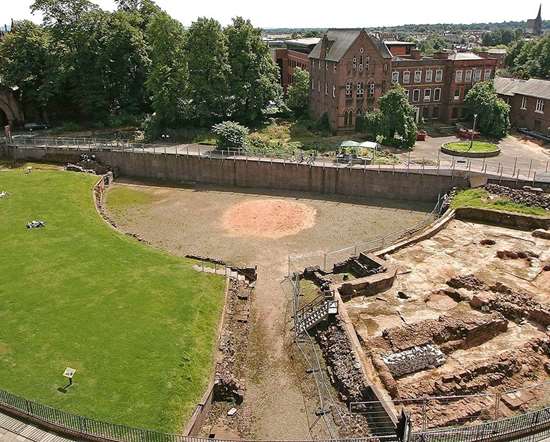 CHESTER ROMAN AMPHITHEATRE
28 miles from Westhoughton Parish
The largest Roman amphitheatre in Britain, used for entertainment and military training by the 20th Legion, based at the fortress of 'Deva' (Chester).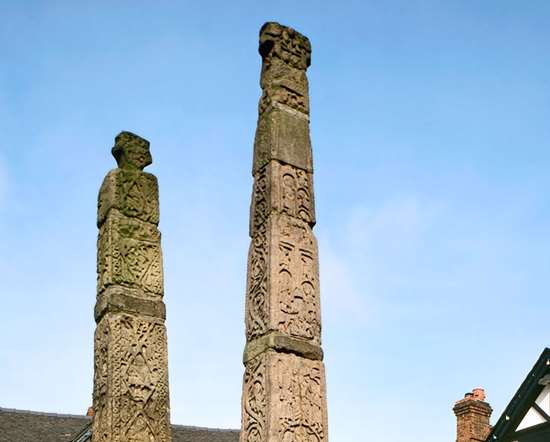 SANDBACH CROSSES
28 miles from Westhoughton Parish
The two massive Saxon stone crosses, elaborately carved with animals and Biblical scenes including the Nativity of Christ and the Crucifixion, dominate the cobbled market square of Sandbach.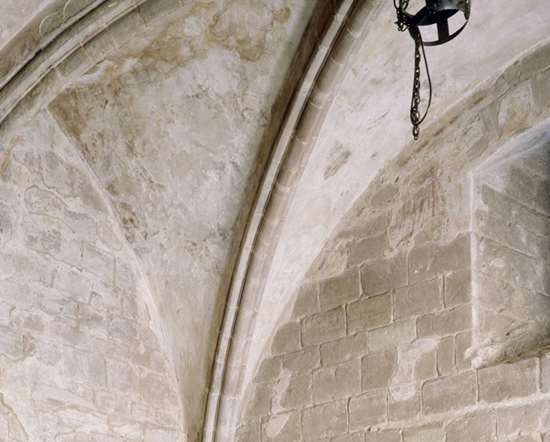 CHESTER CASTLE: AGRICOLA TOWER AND CASTLE WALLS
29 miles from Westhoughton Parish
The original gateway to Chester Castle, this 12th-century tower houses a chapel with exceptionally fine wall-paintings of c. 1220, rediscovered in the 1980s.
---
Churches in Westhoughton Parish
St Bart's

School Street Westhoughton Bolton, Manchester
(01942) 859251
http://www.westhoughtonchurches.org.uk


What's already happening at St. Bartholomew's church?

Worshipping in a modern, attractive building, all age groups are well represented in our congregation. A Sunday school meets at the same time as our 11am Sunday service and the church extends a warm welcome to everyone.

The parish church occupies a prominent and attractive location in the town and is popular for baptisms and weddings. We also conduct many funerals at St Bartholomew's as well as being a venue for civic and community services such as the annual Pretoria Pit Memorial Service, the Town Remembrance Sunday Service and the Civic Service.



St John's Wingates

Chorley Road Wingates
01942 859251
https://stjohnswingates.org.uk/


We are a warm, friendly and inclusive church. We have a number of activities to which all are welcome.
St. James the Great

St. James the Great Church St. James Street Westhoughton BOLTON
07557 658452
http://www.stjamesdaisyhill.co.uk/


What others have said about St James' From the Heritage Open Days visitors book "A welcoming church community and a beautiful building" and from a local state Primary School "Every year, St James's Church allows us to come and perform our Christmas carol concert, including giving us time to practise reading our lines beforehand. They are always welcoming and friendly and super role models for us."

We try to provide Church Services for differing spiritual needs including All Age Services, the more contemplative that are based on the Book of Common Prayer and a new venture Messy Church.



---
Pubs in Westhoughton Parish
(The) One
Absolute Bar
Alexandra Hotel

619-621 Hindley Road, Hindley Green, Westhoughton, WN2 4EX
(01942) 355460


A three-roomed oasis on the edge of an industrial estate, pub is licensed in Bolton but you would not think so given the location of the boundary sign! Lots of fake Tudor beams and mock stone bar. Small drinking areas outside, front and bac...
Bank
Beer School

88 Market Street, Westhoughton, BL5 3AZ
(01942) 396280
thebeerschool.co.uk


A Micropub that is decked out to look like a school with library wallpaper and tables and stools that will take you back to your old art room days. A free standing roller blackboard is reguarly updated with information about events such as...
Brewery Tap

55 Market St, Westhoughton, BL5 3AG
None
blackedgebrewery.co.uk/


This is the second outlet for local award-winning Blackedge Brewery which opened in 2019. It has the friendly, community feel of a micropub. The timber and brick decor is complemented by the subdued and artistic lighting to give a homely at...
Bridge Inn
Commercial Hotel
Cross Guns
Daisy Hill Hotel
Dog & Pheasant
Four Gates
Greenfield Private Members Club
Grey Man
Grey Mare
Greyhound
Hart Common Golf Club

Wigan Road, Westhoughton, BL5 2BX
(01942) 813195
hartcommongolfclub.co.uk/


Small comfortable club house used by members of the Club and Guests. There is a full 18 hole Course as well as a Nine Hole Par 3 Course as well as a practice range. The opening hours vary depending on there being golfers around. Offers grea...
Hartcommon House
Koo Bar

105, Market Street, Westhoughton, BL5 3AA
(01942) 915979
koo-bar.co.uk


No Cask Beer Available
Lostock Sports Club
Nabucco
Provenance

46-48, Market Street, Westhoughton, BL5 3AZ
(01942) 812398
provenancerestaurant.co.uk/


First Floor Cafe with a foodhall on the ground floor. There is a small drinking area near the bar upstairs for those who are only thirsty.
Red Lion
Robert Shaw

53 Market Street, Westhoughton, BL5 3AG
(01942) 844110
jdwetherspoon.com/pubs/all-pubs/england/...


Large open plan pub converted in 2002 by Wetherspoons from the Co-op when it moved across the road. It is named after the actor who was born in Westhoughton. Wood paneling with old photographs of the local Pretoria pit disaster feature on t...
Rosa

646, Manchester Rd, Chequerbent, Westhoughton, BL5 3JD
(01204) 866681
rosarestaurants.co.uk/


Only reopened a few days before lockdown began. This was the former Chequerbent Police Station situated off the A6 roundabout and is over 140 years old. There has been a refurbishment where the historic features of the building such as the...
Rose & Crown
Rosehill Tavern

321 Leigh Road, Westhoughton, BL5 2JQ
(01942) 815529
joseph-holt.com/pubs/view/rosehill-taver...


Large red brick Victorian building, with original Art Nouveau style tiles in porch area. Pleasant atmosphere in the opened up interior, but retains separate drinking areas. The period features should be appreciated such as bench seating, co...
Royal Oak

480 Chorley Road, Westhoughton, BL5 3ND
(01942) 812168
blackrosepubs.com/theroyaloak


Emphasis on food at this large pub on the A6 which has a car park at the rear. There is a small kids play area inside as well as a new outdoor seating/dining area at the rear-see photos. Breakfasts from 8am to 11am Sat, Sun and Bank Holiday...
Three Crowns
Victoria
Waggon & Horses

170 Chorley Road, Westhoughton, BL5 3PN
(01942) 597155
waggonandhorseswesthoughton.co.uk/


Large Pub on the A6, trading for food as Word on the Meat, both dine in and takeaway, bookings for both can be made on their wedsite. Impressive views from the rear dining area and patio of Winter Hill and the West Pennine Moors. The pub ha...
Westhoughton Conservative Club

12 Tithe Barn Street, Westhoughton, Bolton, Westhoughton, BL5 3TE
(01942) 811045
westhoughtonconservativeclub.co.uk/


Built in 1890 and supports a statue of the Earl of Beaconsfield high over the front entrance (see photos). Two handpumps on the bar serve Joseph Holt Bitter and Wainwright. Non-members can be signed in as guests on up to four occasions befo...
Westhoughton Labour Club
Westhoughton Sports & Social Club
Wheatsheaf
White Horse
White Lion

2 Market Street, Westhoughton, BL5 3AN
07827 850293
joseph-holt.com/pubs/view/white-lion-wes...


It is situated at the top end of the main street and is a wonderful traditional bar with several seating areas and rooms. The Grade II listing was as a result of a nomination by CAMRa's Pub Heritage Group. It has featured in an episode of...
Windmill